Some Perfume Recommendation for Men
Many people have made perfumes a part of their life. On the other hand, some others may want to attract the opposite sex with the use of perfumes. Whatever the reason is, you need to choose the right perfume for you with care. To help you with that, I will provide you here with some perfume recommendation for men.
Perfume Recommendation for Men
Here are some perfume recommendations for men to help you choose.
Acqua di Gio (Eau di Toilette)
This perfume was launched by Giorgio Armani in 1996. It is considered as one of the most iconic fragrances of the world. It includes notes of jasmine, lime, mandarin orange, and neroli. There are also some woodier ingredients included.
Memo Paris African Leather Eau de Parfum
It is a spicy scent inspired by safari. It includes citrus, cardamom, geranium, saffron, bergamot, etc. It should be a good choice for wearing all through the year.
Terre d'Hermes
This perfume was created by Jean-Claude Ellen, an acclaimed perfumer. It was launched in 2006. This perfume includes cedarwood, grapefruit, vetiver, and gunflint. It can stay for a long time on your skin.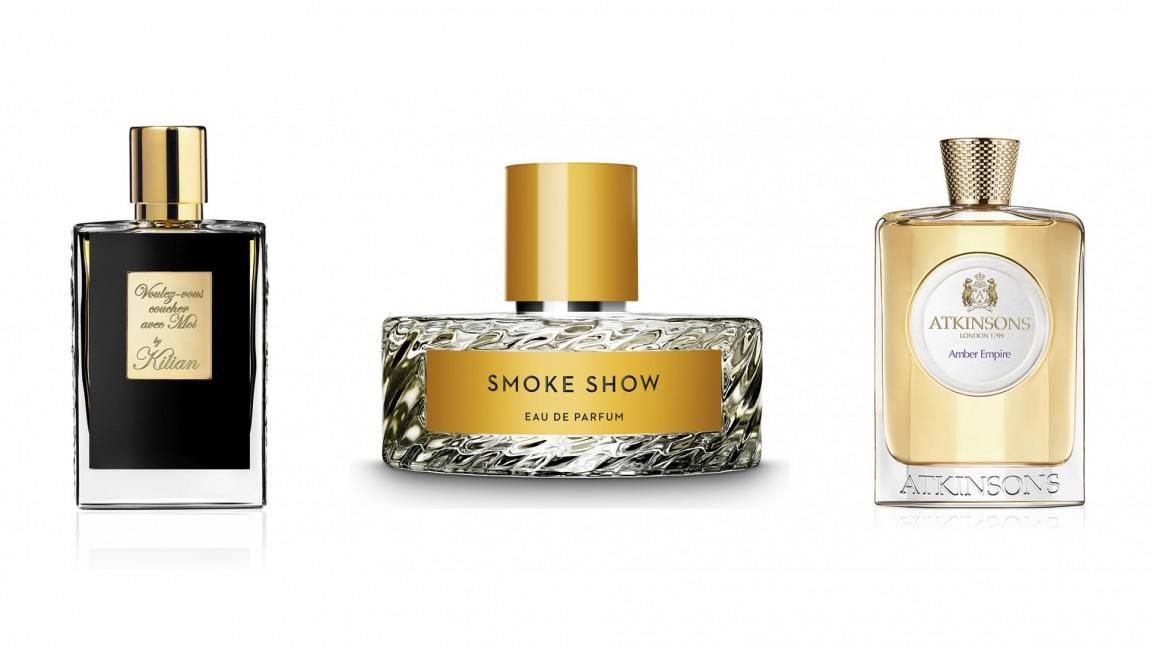 COMMES des GARḈONS x Monocle Scent One: Hinoki (Eau de Toilette)
This one is a highly unique scent. It includes white cedar, thyme, cypress, and vetiver.
Byredo Gypsy Water Eau de Parfum
If you are a nature loving person, you ought to love this one. This includes sandalwood, vanilla, amber, juniper berries, fresh lemon, pine needles, orris, etc.
Acqua di Parma Colonia
It is a signature fragrance from the century old company. It contains sandalwood, damask rose, and lavender. It is perfect for daytime and summer use.
Carolina Herrera 212 Men Eau de Toilette Spray
This fragrance is perfect for hot summer days. It consists of gardenia, lavender, grapefruit, sandalwood, guaiac wood, musk, and ginger.
Le Labo Vetiver 46
This perfume includes cedar, pepper, incense, lemongrass, and olibanum. It is also effective as insect repellent.
Comme Des Garcons Black Pepper
This spicy fragrance is also sexy. It contains black pepper, cedarwood, Tonka bean, and patchouli.
Tom Ford Champaca Absolute Eau de Parfum
Besides Champaca, this fragrance also includes sandalwood, amber, jasmine, and cognac. It is highly attractive to women.
Helmut Lang
It comes in a little 100 ml bottle. It includes rosemary, orange tree wood, lavender, and patchouli. You can wear it for daily use.
Versace Eros Eau de Toilette Spray
This fragrance is known for its sex appeal. It contains Italian lemon, apple, fresh mint, moss, cedar wood, and vetiver.
Maison Margiela Replica Jazz Club Eau de Toilette Spray
This fragrance will give you vintage vibes. It contains tobacco, rum, vanilla, and pepper.
Creed Aventus
It is one of the best perfumes from Creed. It contains pineapple, apple, and black currant with mossy, earthy, and musky notes.
This article about perfume recommendation for men should help you to choose the right one for you.

Share this post
To be informed of the latest articles, subscribe: